I have made this recipe several times. First time - perfection! Once I overbaked by like 5 minutes - turned out too hard around the edges. Last Sunday, it was mushy cake. From my past experience with the overbaking, I took it out after 45 minutes, tested with a tooth pick - looked alright. After it cooled a bit, I cut it and it looked like the middle was completely uncooked! By this time, of course, the oven cooled down. Preheated, stuck it in the oven again. 10 minutes - nope. 20 - nope. 30 - NOPE! I decided that there is no way it wasn't heating through, so I just took it out. It was definitely cooked through by now, the batter just remained too moist. Or something. It didn't rise. I was pretty pissed.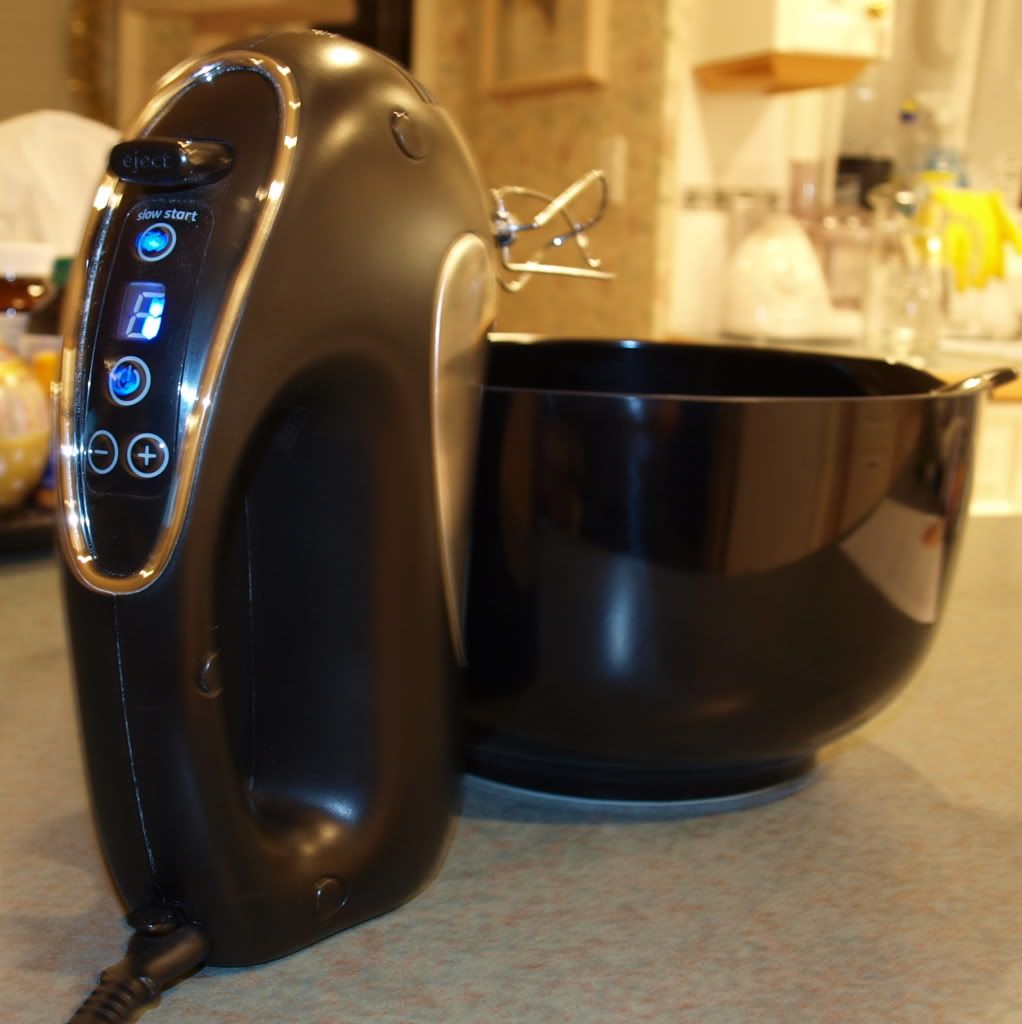 That up there is my trusty mixer - it was $30 at Walmart and has 7 speeds. Also, it matches my mixing bowl.
I suspect it was because my oven was not hot enough. I'm definitely investing in an oven thermometer. Goddamn oven! Oh well, here's how it went. Just to be clear, I stand by the recipe, it's delicious when it turns out. And even this time, I couldn't help but snag a few thin slices on the go.
Cranberry Cake
Makes 1 10" round or a 9x13 cake