My mom and I decided to whip these up for a morning play date (my sister is 8 :)). It took me about an hour or so to make them - they're really quick and easy. My step-dad's favorite.
Finished Result: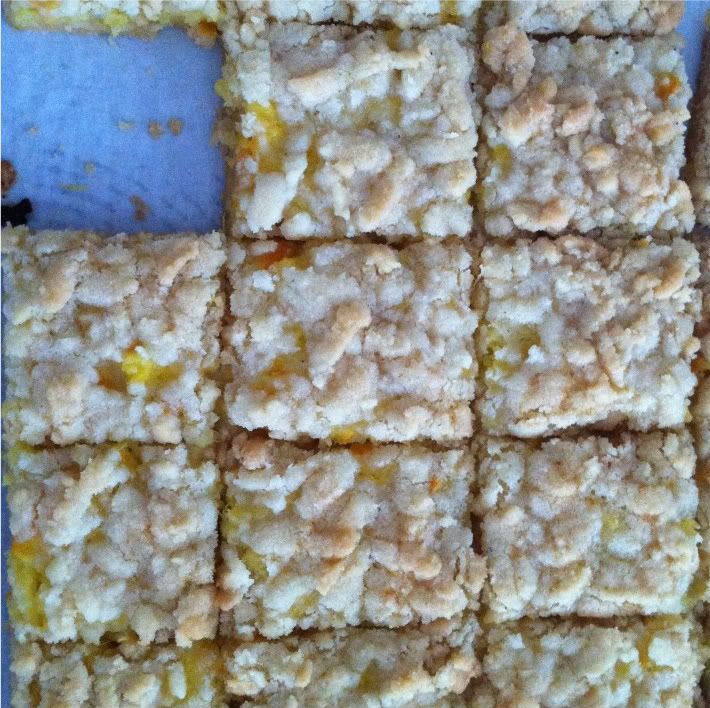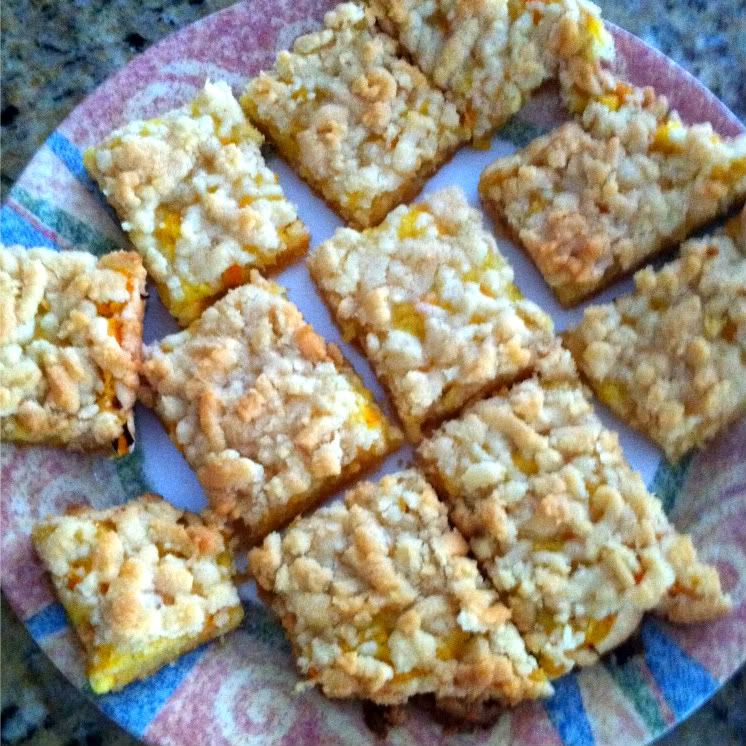 Cardamom Citrus Squares
This doesn't make a crazy amount, so if you're making it for lots of people, double everything!
1 cup unsalted butter
1 cup white sugar + more for sprinkling
2 cups all-purpose flour
2 pods cardamom (This may or may not be too little - but it's not too much!)
1 tsp vanilla (We didn't have any, so we left it out - still good)
1/2 tsp baking soda
1 medium lemon
1 medium orange
1. Preheat oven to 410F. Line a baking sheet with parchment paper.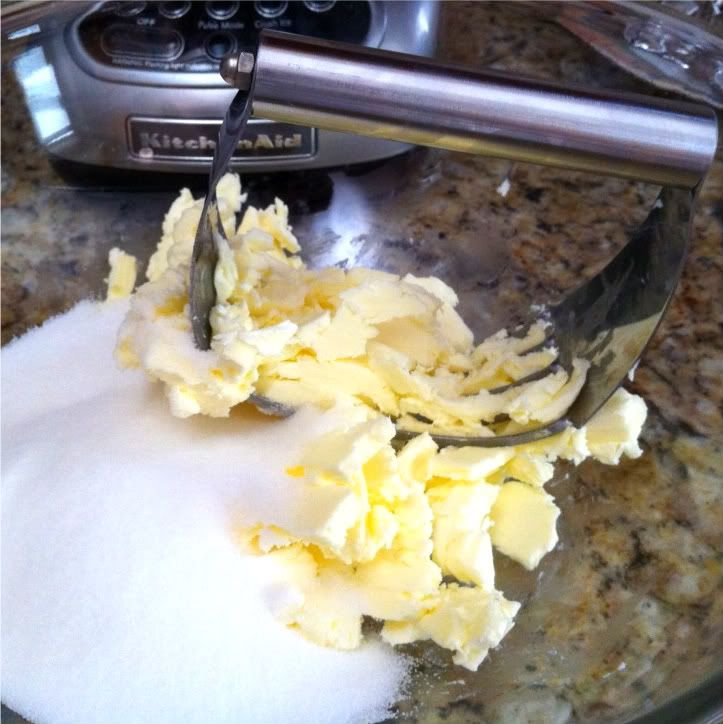 2. Beat butter, 1 cup sugar and vanilla until smooth. Open up and finely grind the insides of the cardamom pods. Mix flour, cardamom and baking soda in a separate bowl. Add flour mixture to butter mixture and combine thoroughly (I find it easiest to do with my fingers). If the dough is too sticky, add a little more flour; if it's too crumbly, add a bit more butter. In the end, you should be able to roll the dough into a ball without it sticking to your fingers, or falling apart. Reserve 1/3 of the dough, wrap it in plastic wrap and place in the freezer. Wrap the other 2/3 and place in the fridge while preparing the citrus mixture.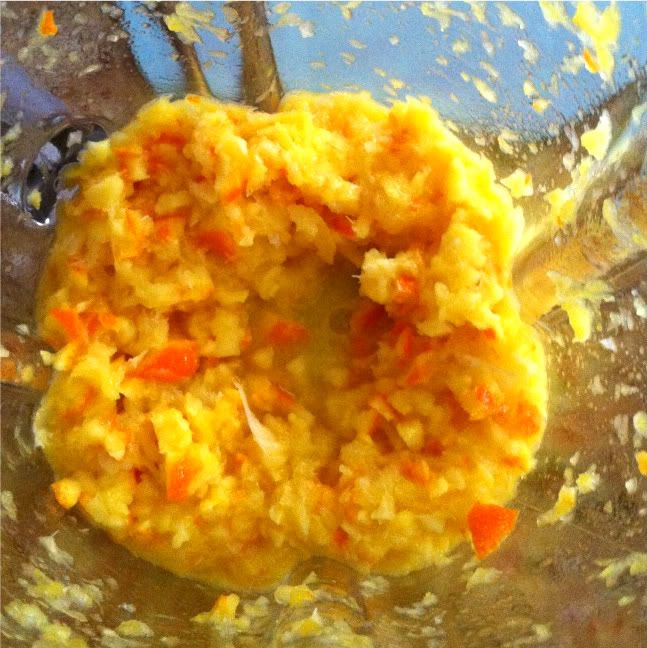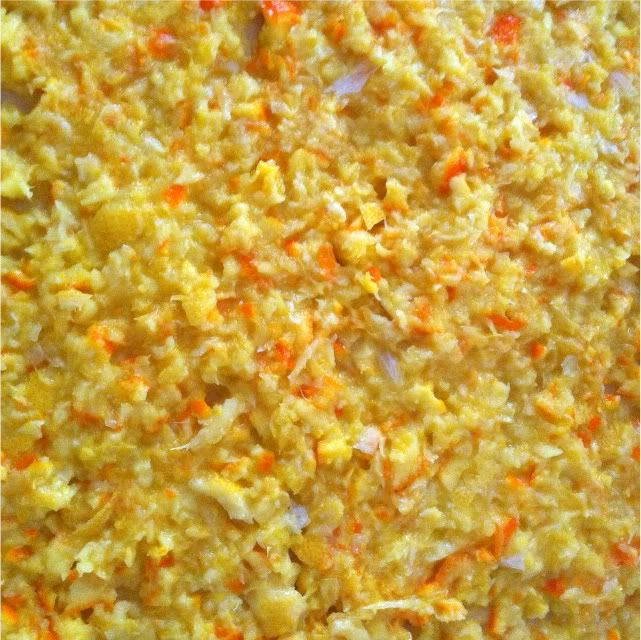 3. Cut lemon and orange into quarters and roughly chop in a blender or food processor - you want to have small pieces of the grind still intact. I would suggest maybe draining some of the juices using a strainer because I feel like mine turned out a little too soggy. Don't drain all the juices though!
4. Take the 2/3 of the dough out of the fridge and roll until it's about 1/8" thick. You can do this using your fingers to spread it on the parchment-lined baking sheet, or with a roller. I usually roll the dough between two sheets of parchment paper - this way nothing gets dirty and it doesn't stick.
5. Once the dough is rolled out and on the baking sheet, spread the citrus mixture over the dough in an even layer. Sprinkle citrus with sugar, if you'd like. Take the 1/3 of leftover dough out of the freezer, and grate evenly over the citrus. Sprinkle with sugar to taste.
6. Bake in the middle of the oven for 10-15 minutes, or until the top is golden. Make sure to keep an eye on the bottom edges of the dough as well! Let sit for 10-15 minutes after taking it out of the oven. Cut into squares, let cool and serve! It was really easy to cut - I used a spatula.
Note:
When I took the stuff out of the oven and cut it right away, it was still really soft - but do not fear! The squares get firmer and even a little crispy on the top once they cool. These are delish!
Let me know if you try them, or have use a similar recipe.
Take care,
Ksenia
Back to Top