After such a successful cream of asparagus soup, I thought hey, what the hell. Potato time. To be honest, I was looking for more of a... white potato soup. This one again turned out green. Thanks, leeks. OH, also, I way over-peppered this one. Greeaat. But that's my own fault. Use pepper sparingly - learn from my mistake.
The recipe was, once again, adapted from the Potato Leek Soup recipe in
Joy of Cooking by I.S. Rombauerm, M. Rombauer Becker, and E. Becker.
What a handy little book. 1132 pages little.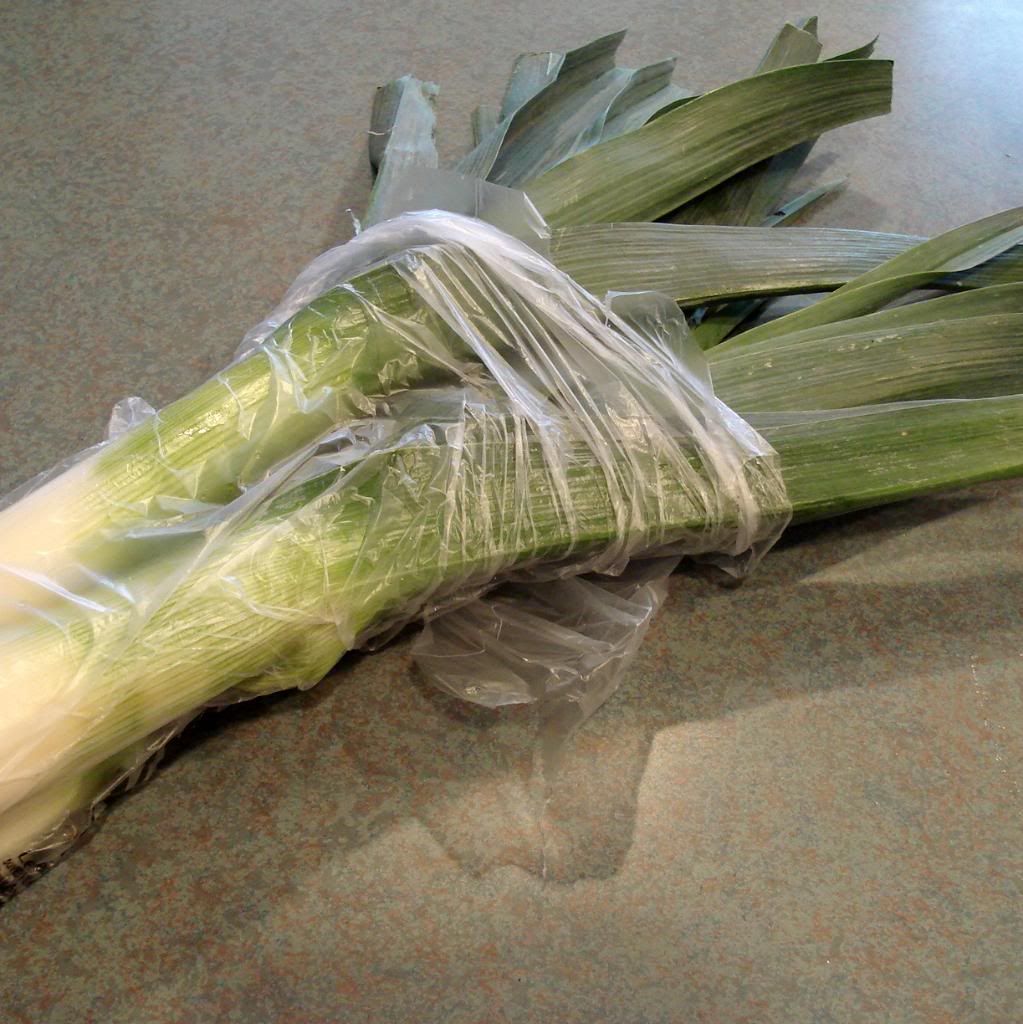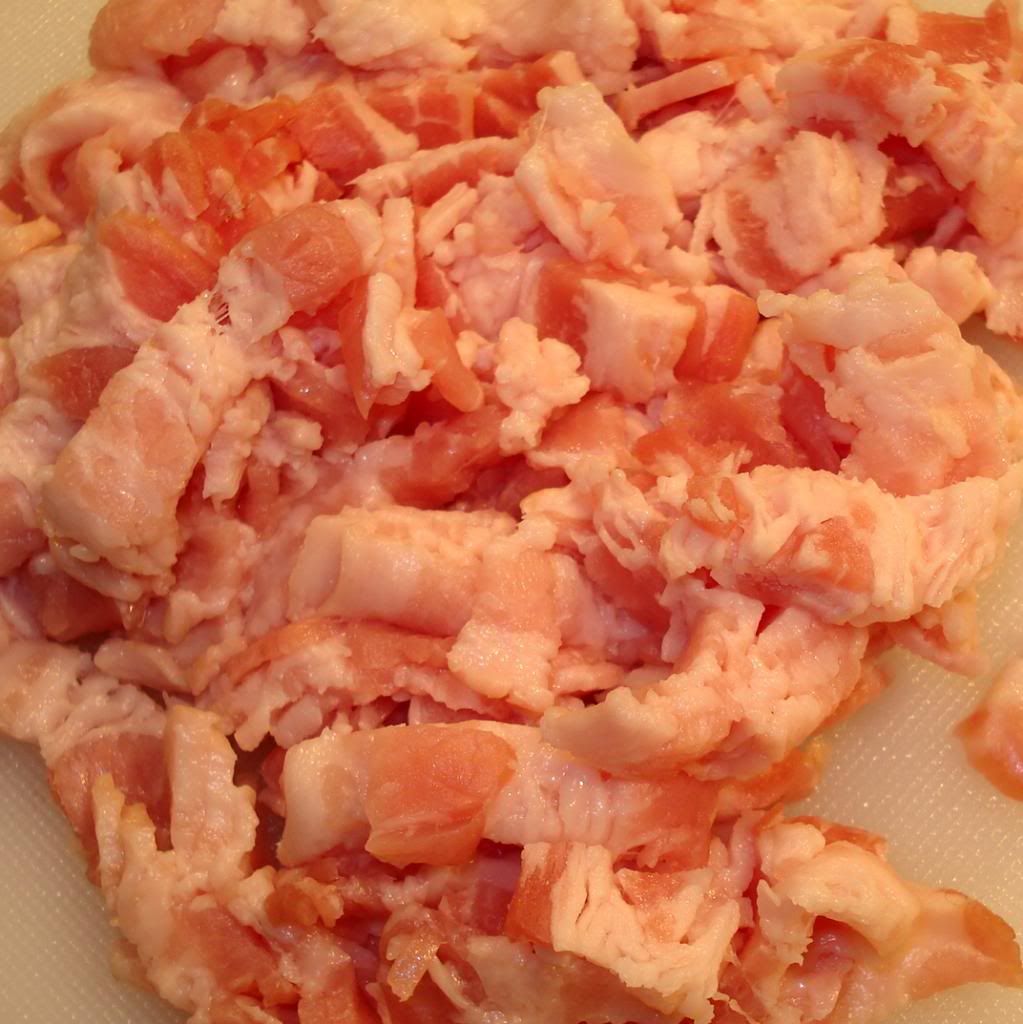 Potato Leek Soup with Bacon
About 8 cups