After such a successful cream of asparagus soup, I thought hey, what the hell. Potato time. To be honest, I was looking for more of a... white potato soup. This one again turned out green. Thanks, leeks. OH, also, I way over-peppered this one. Greeaat. But that's my own fault. Use pepper sparingly - learn from my mistake.
The recipe was, once again, adapted from the Potato Leek Soup recipe in
Joy of Cooking by I.S. Rombauerm, M. Rombauer Becker, and E. Becker.
What a handy little book. 1132 pages little.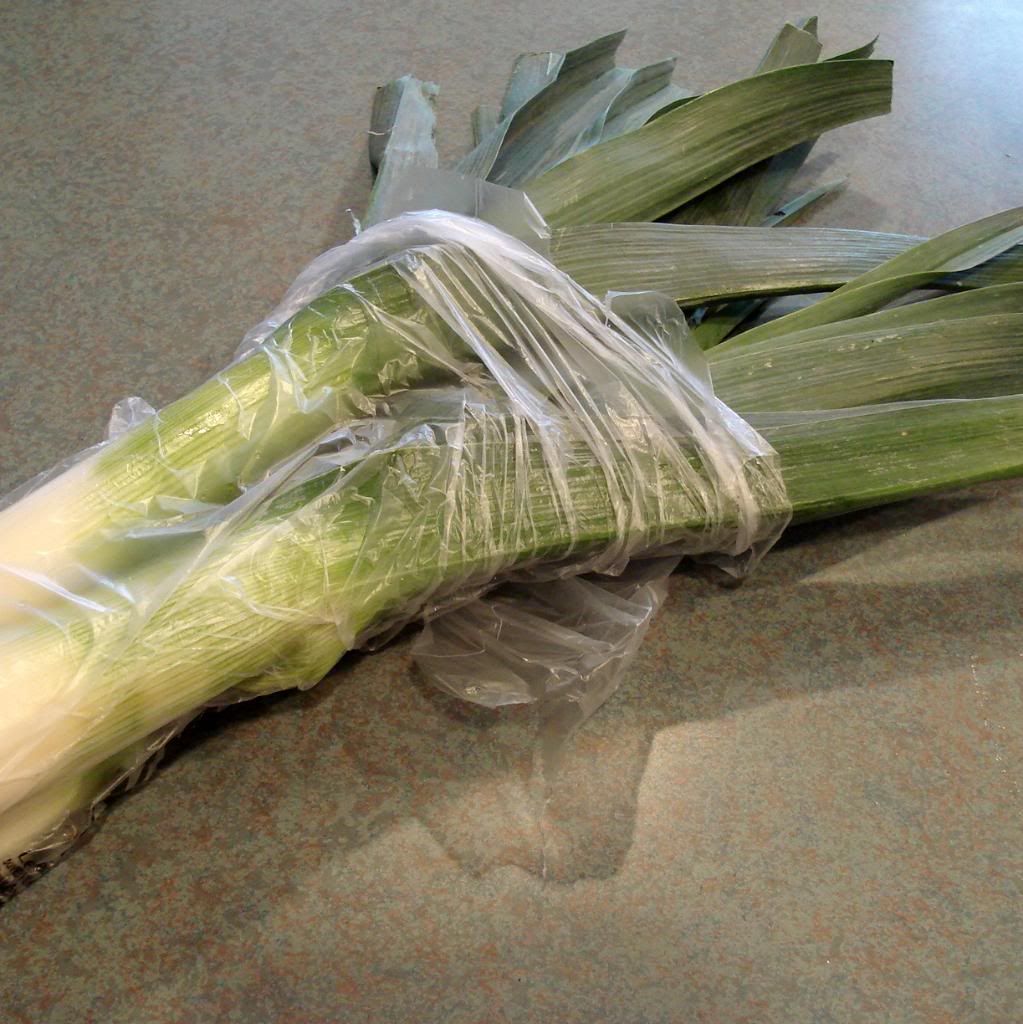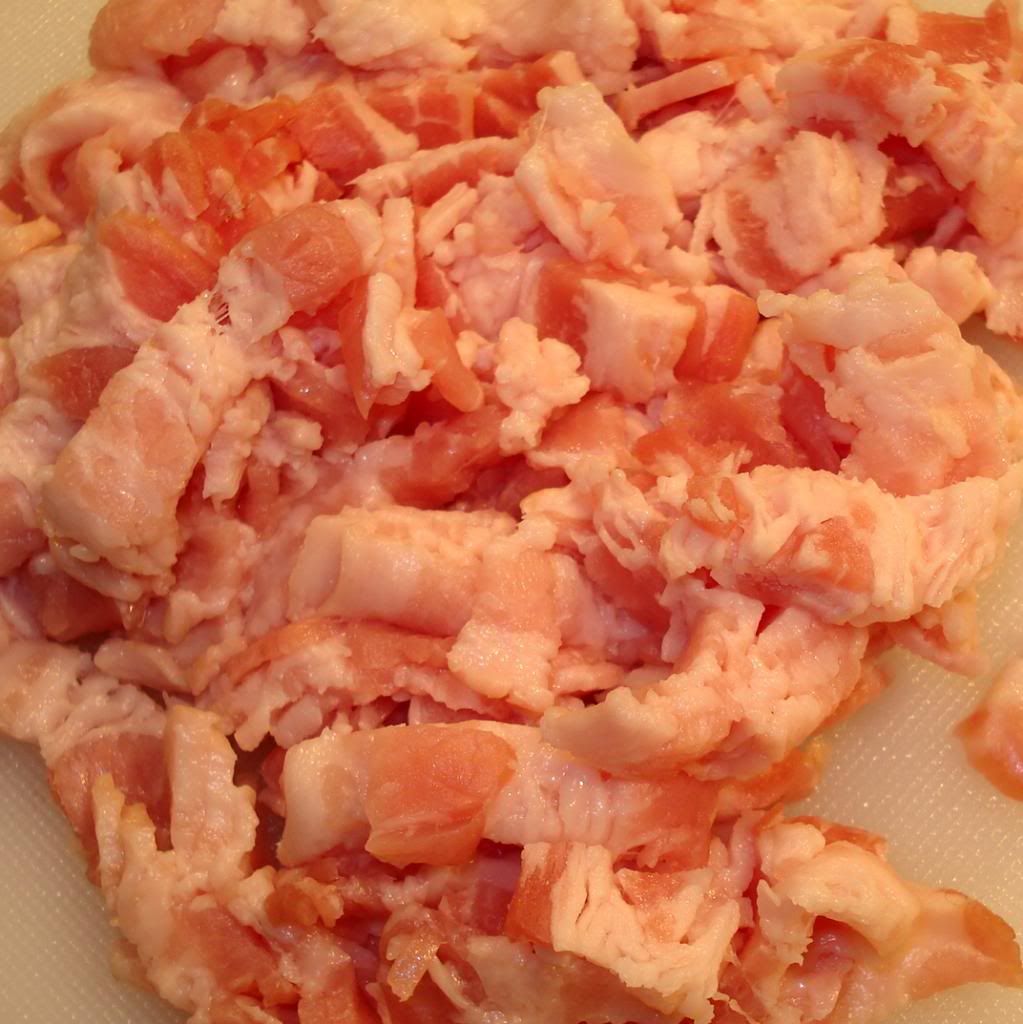 Potato Leek Soup with Bacon
About 8 cups
3 tbsp unsalted butter
6 medium leeks, chopped (or 3 large leeks - it may seem like too much, but they cook down)
1 1/4 lb all-purpose potatoes, peeled and thinly sliced
6 cups chicken stock/broth, vegetable stock/broth, or water
Salt and white or black pepper to taste
Additional stock or water (just in case it's too thick; I think i used cream again)
Bacon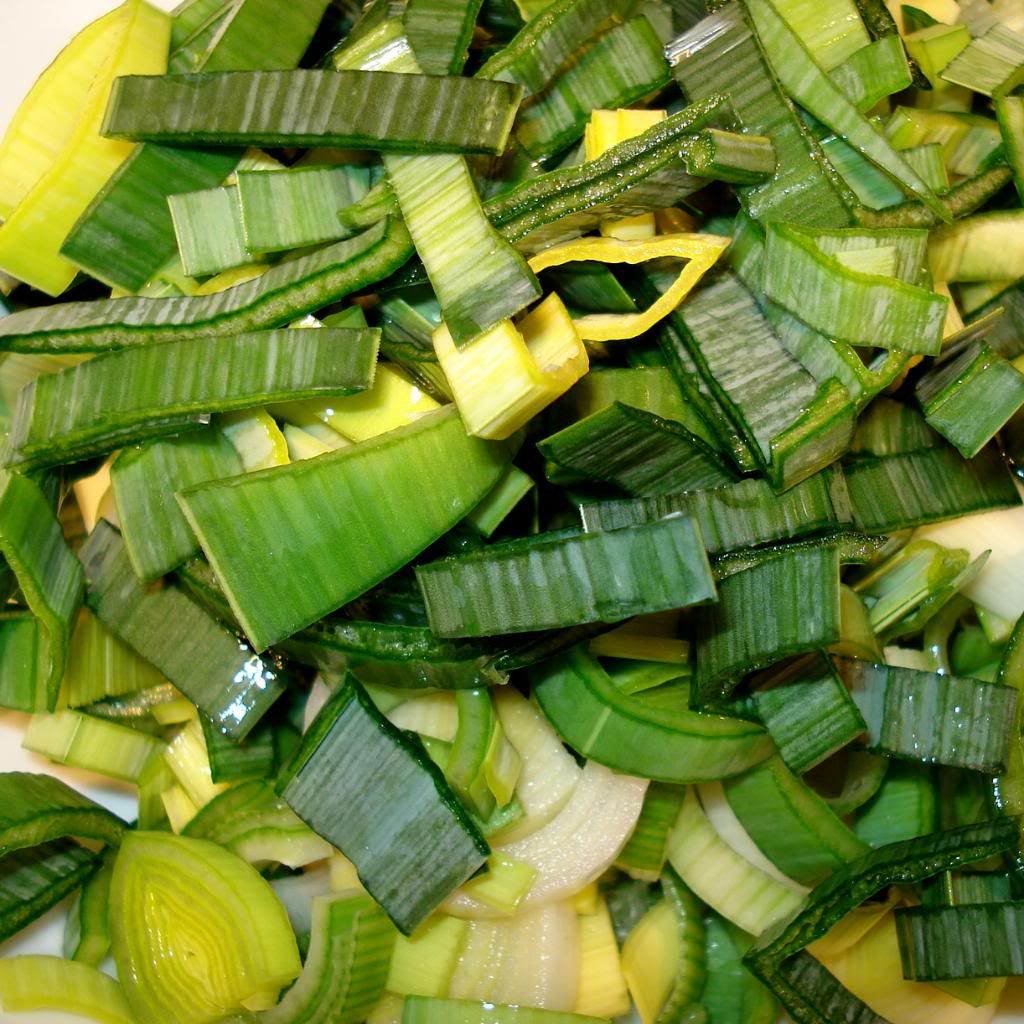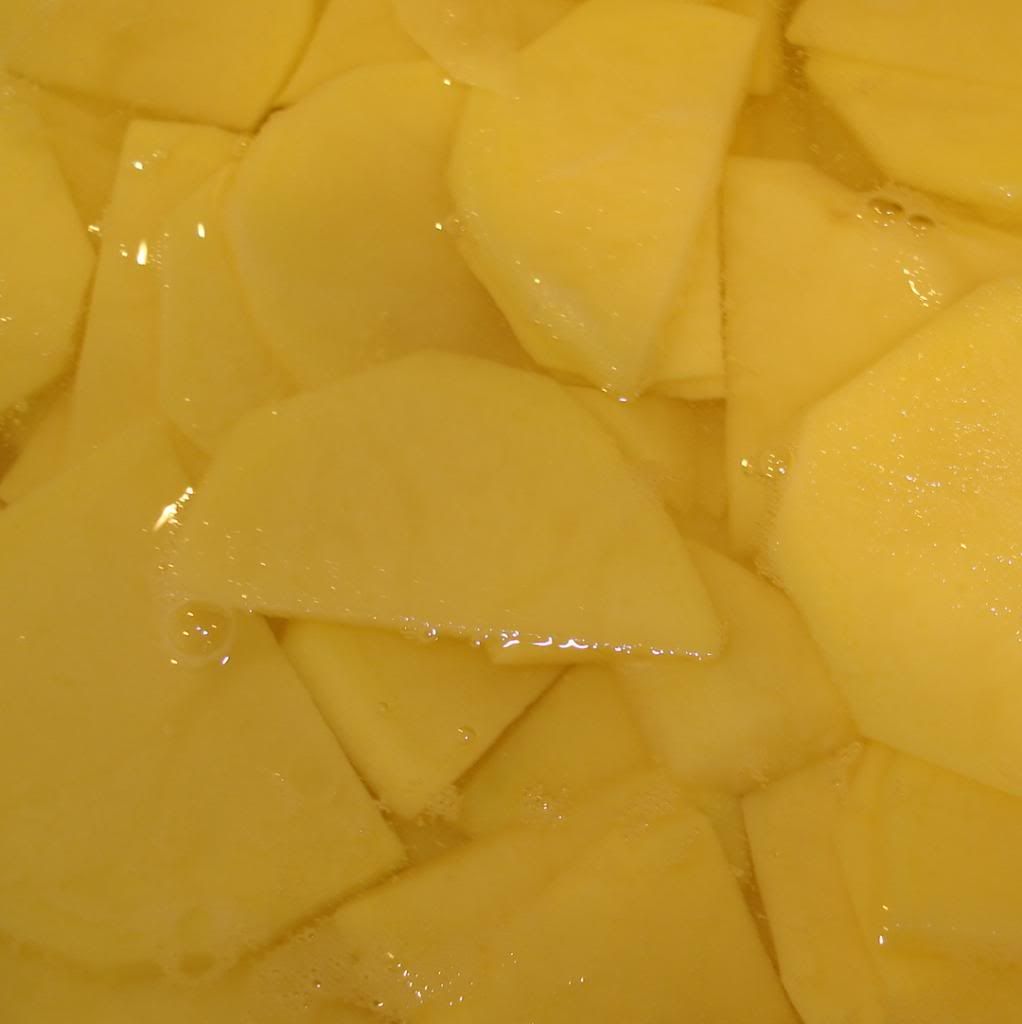 1. Melt butter in a soup pot over low heat. Add and cook leeks, stirring, until tender but not browned, about 20 minutes. Stir in potatoes and stock.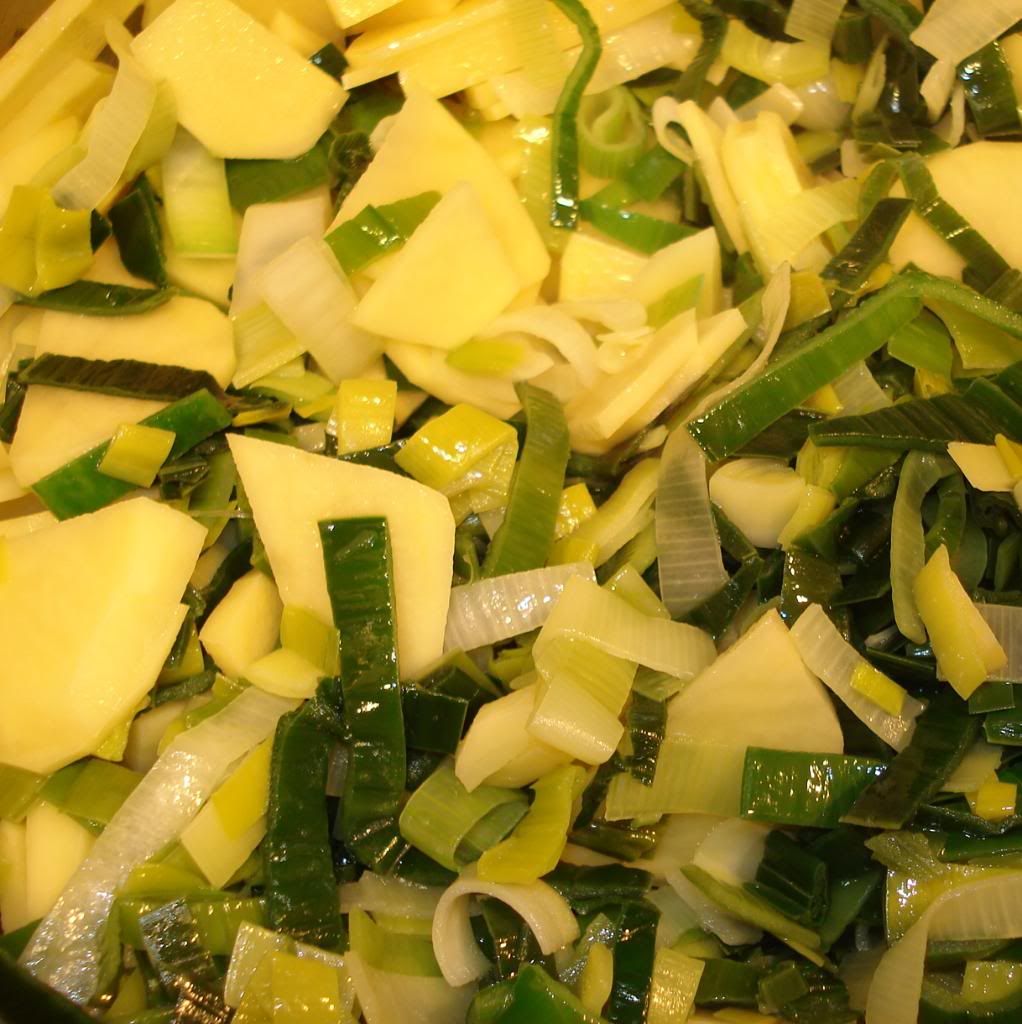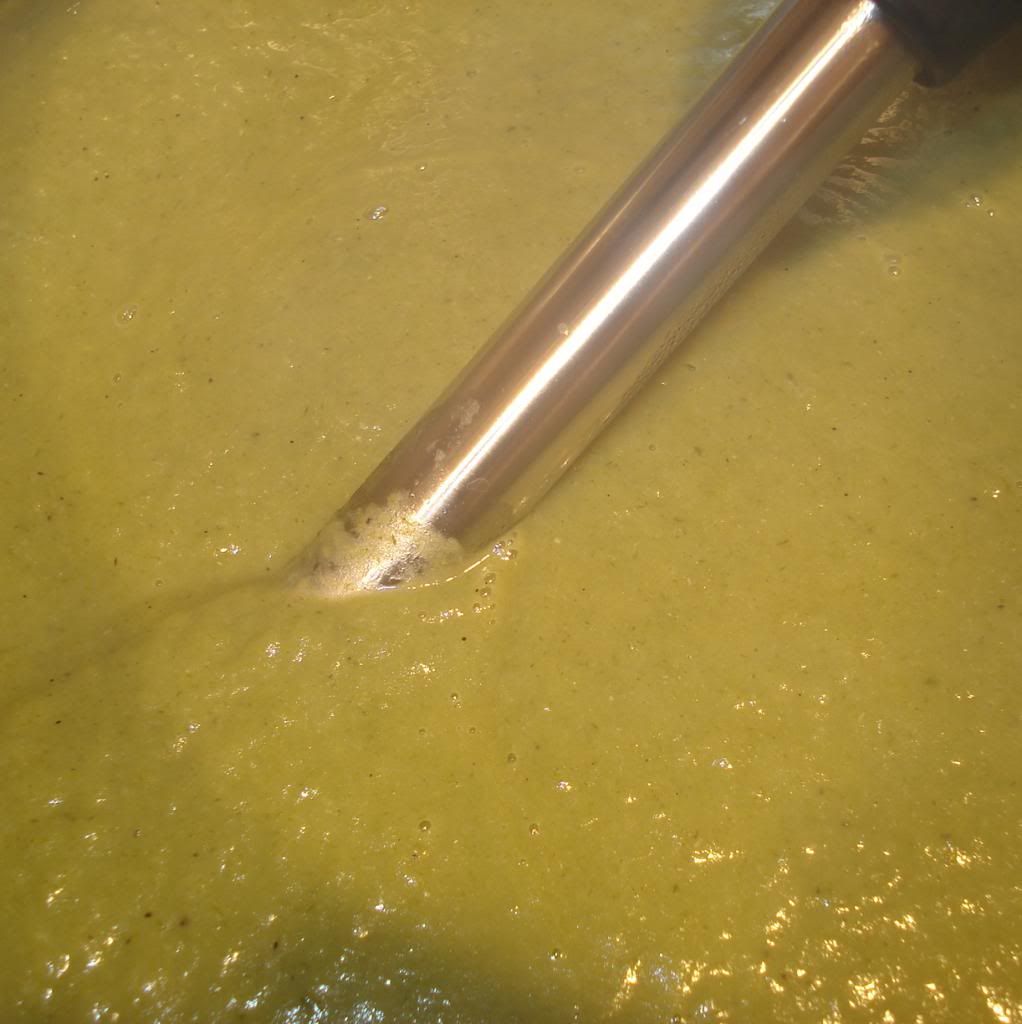 2. Bring to a boil, reduce heat, and simmer until potatoes are soft, about 30 minutes. Puree until smooth. For a finer texture, push through a sieve. Season with salt and pepper. If necessary, thin with additional stock or water
(or cream).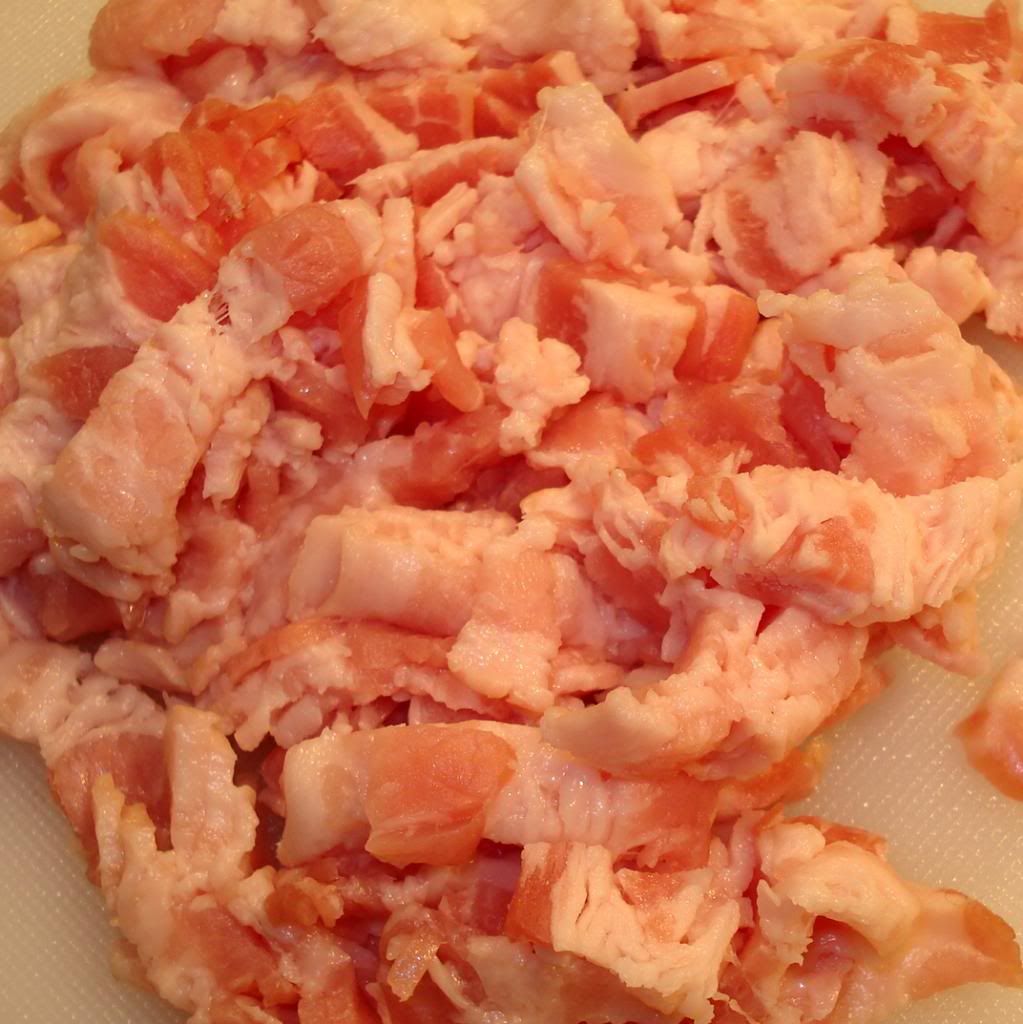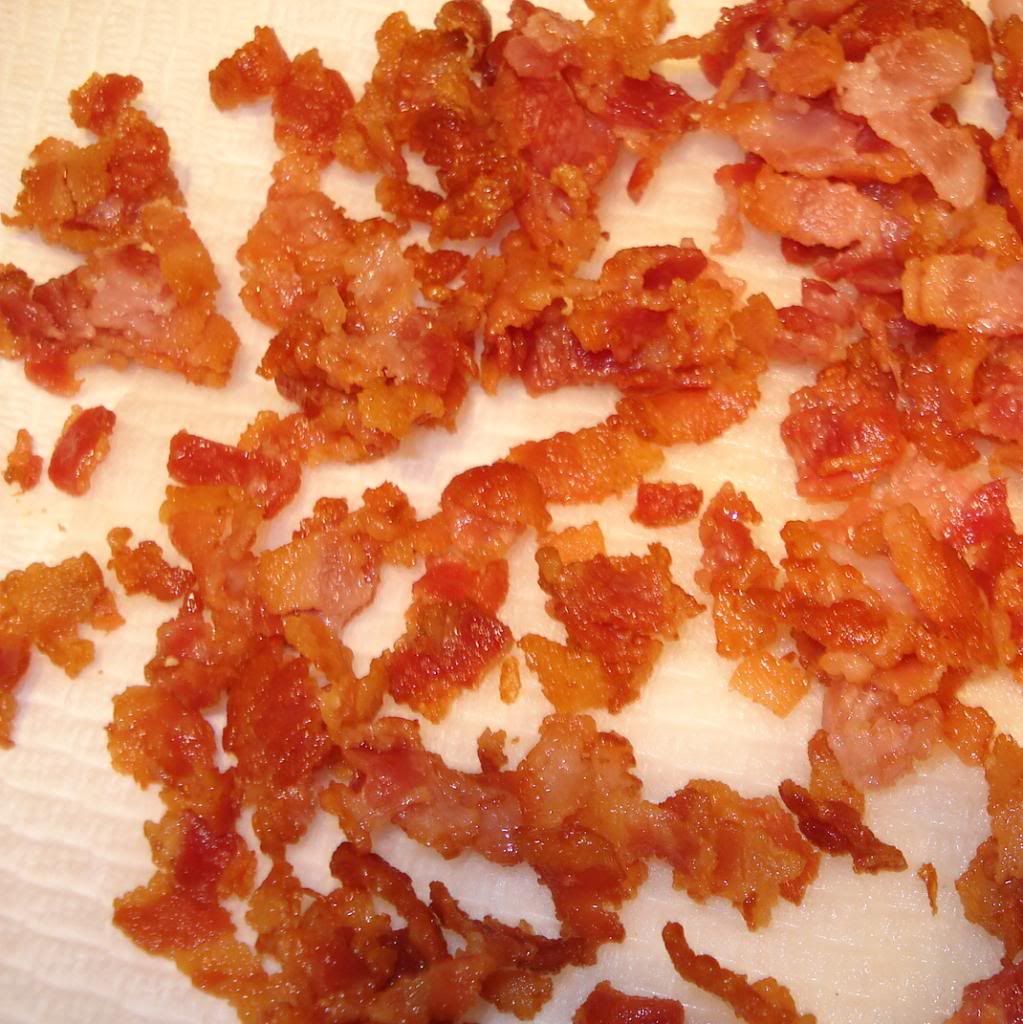 3. Slice bacon lengthwise, and then into small pieces. Heat a skillet on medium-high heat and cook the bacon until crispy. When done, transfer the bacon unto a plate lined with paper towels to get rid of extra grease. Feel free to save leftover grease for later cooking :) Use bacon to garnish the soup.
(At another time I toasted two pieces of white bread with butter on a skillet and cut them into croutons - also delicious.)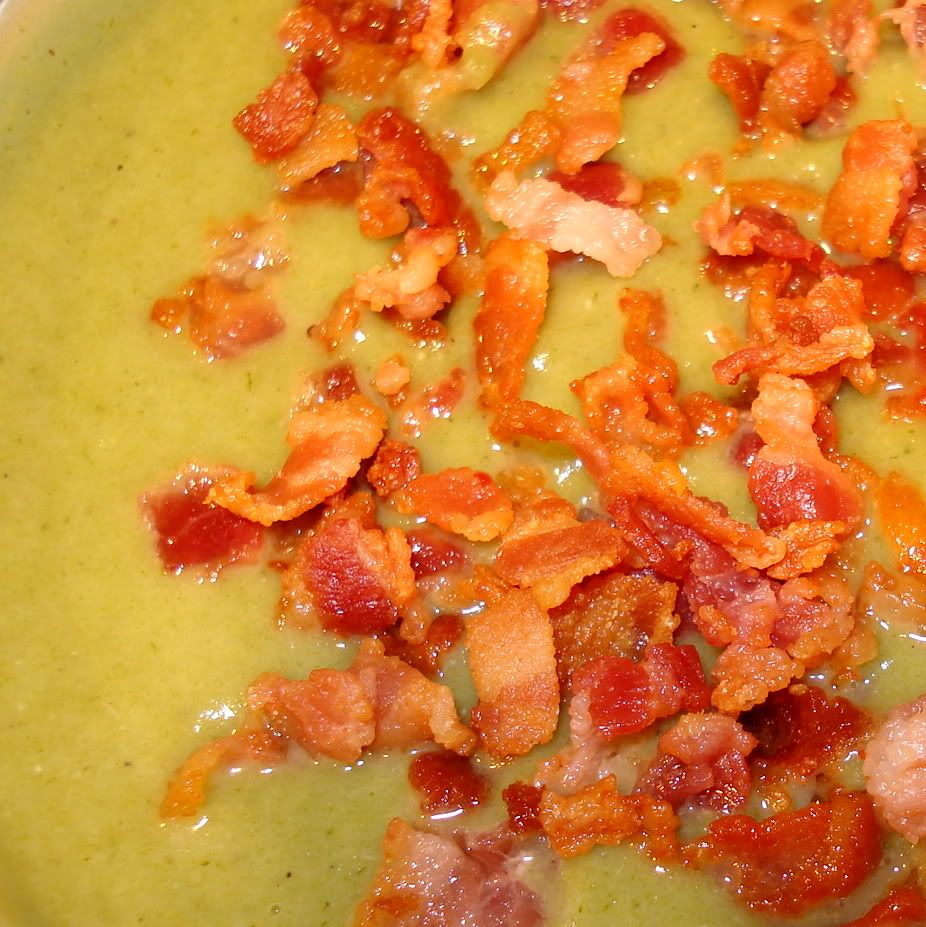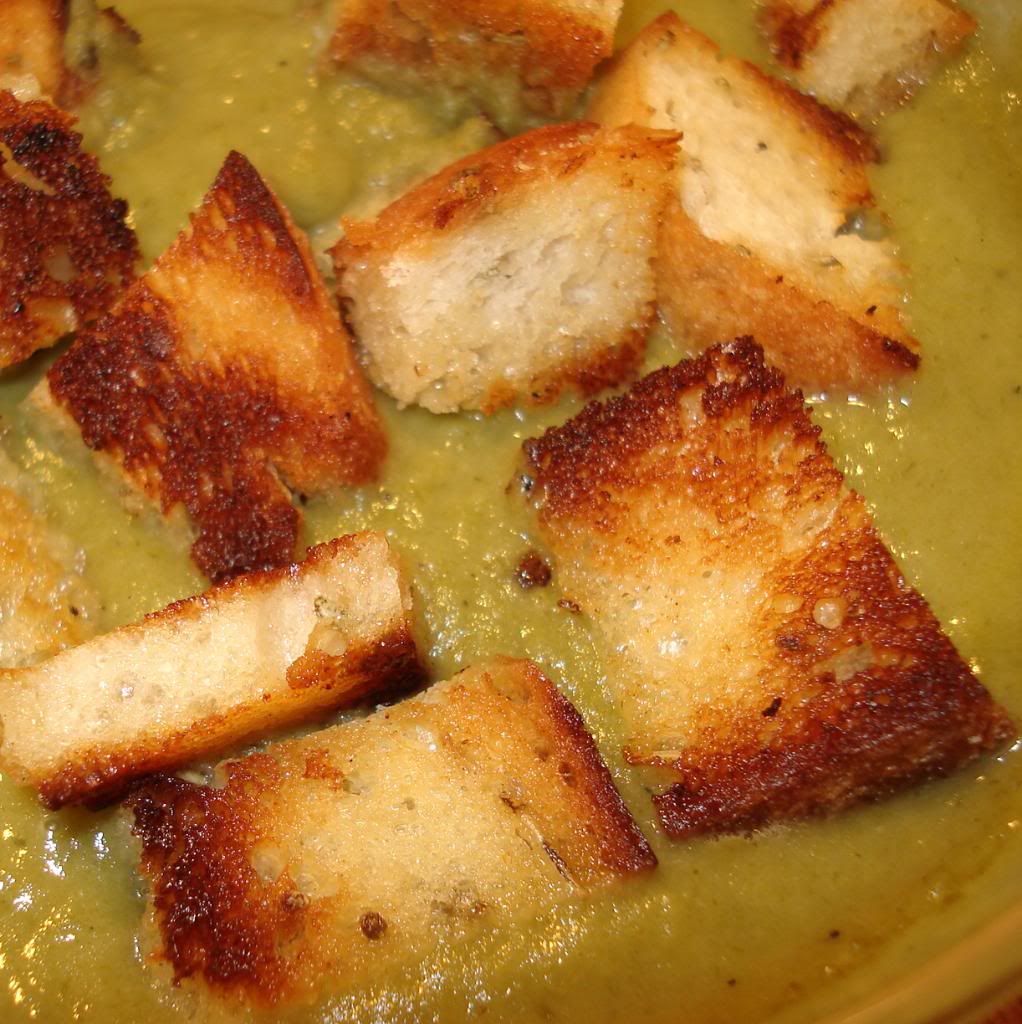 Notes:
Make sure the stock or water you add is at least warm. I don't really think the texture would improve significantly if pushed through a sieve, but you know, you can try it. Sounds like a pain in the ass... Also, instead of any of the listed liquids, I used something else. Remember that
Russian style aspic
I made a while ago... Well, I froze the leftovers in muffin pans and stored them in a zip-lock bag in the freezer. Since it's essentially a very thick pork stock, I thought, why not? Turned out great. The pieces of pork that were in there (there weren't many) were ground up with the immersion blender so you couldn't even tell.
The Verdict:
Well... I over-peppered. I realize that. No need to deny it. Otherwise, we both thought the soup was good, and fairly filling.
Next up is the coconut cream pie I made for Nick's family get-together! Yum. Let me know what you think, show that Like button some love, and share!
Take care,
Ksenia
Back to top