I would like to apologize up-front for the terrible quality of the photos. One day, when I get rich from blogging, I will carry around a DSLR and a light source, so I can take beautiful photos of delicious food even in dimly lit restaurants.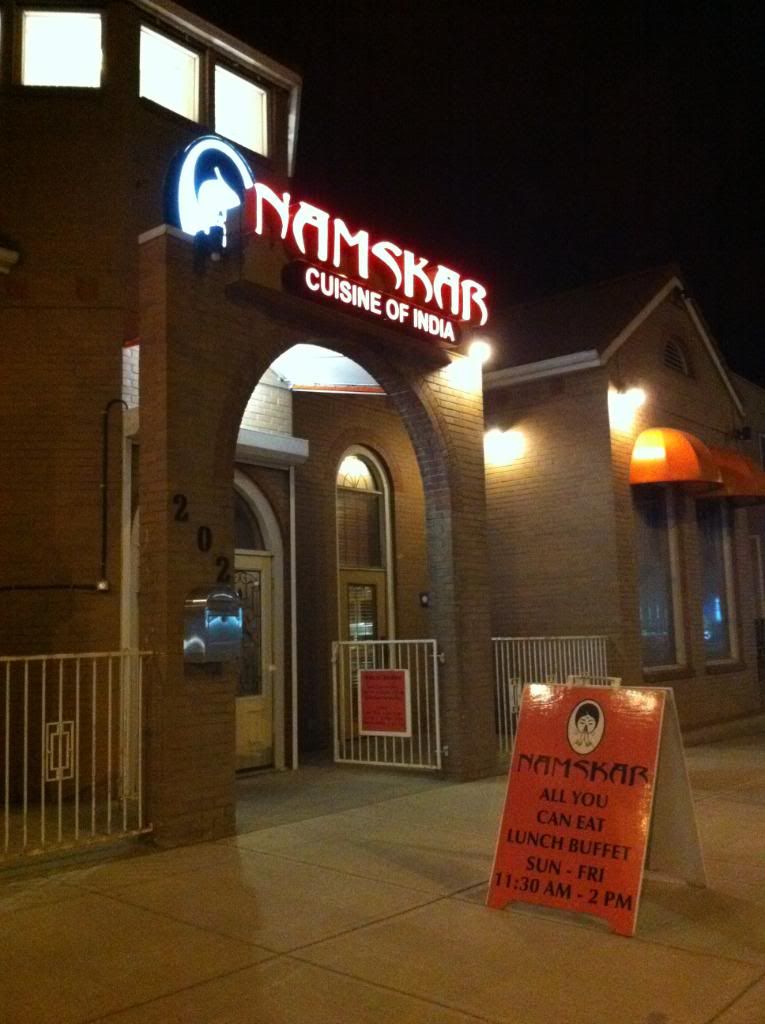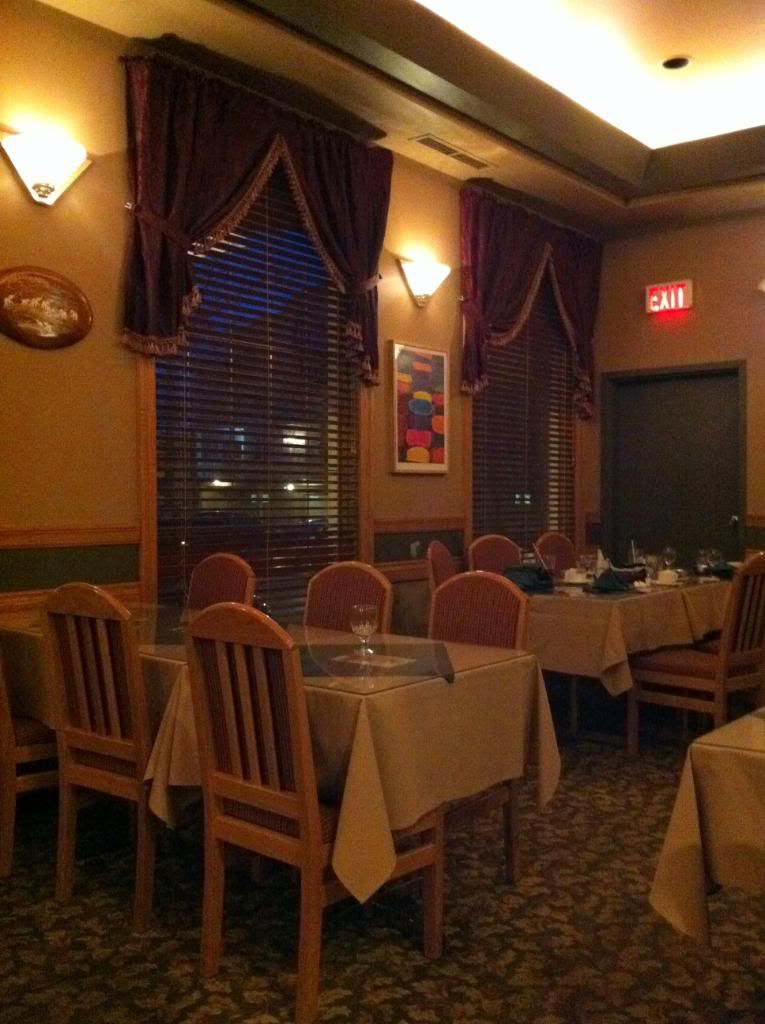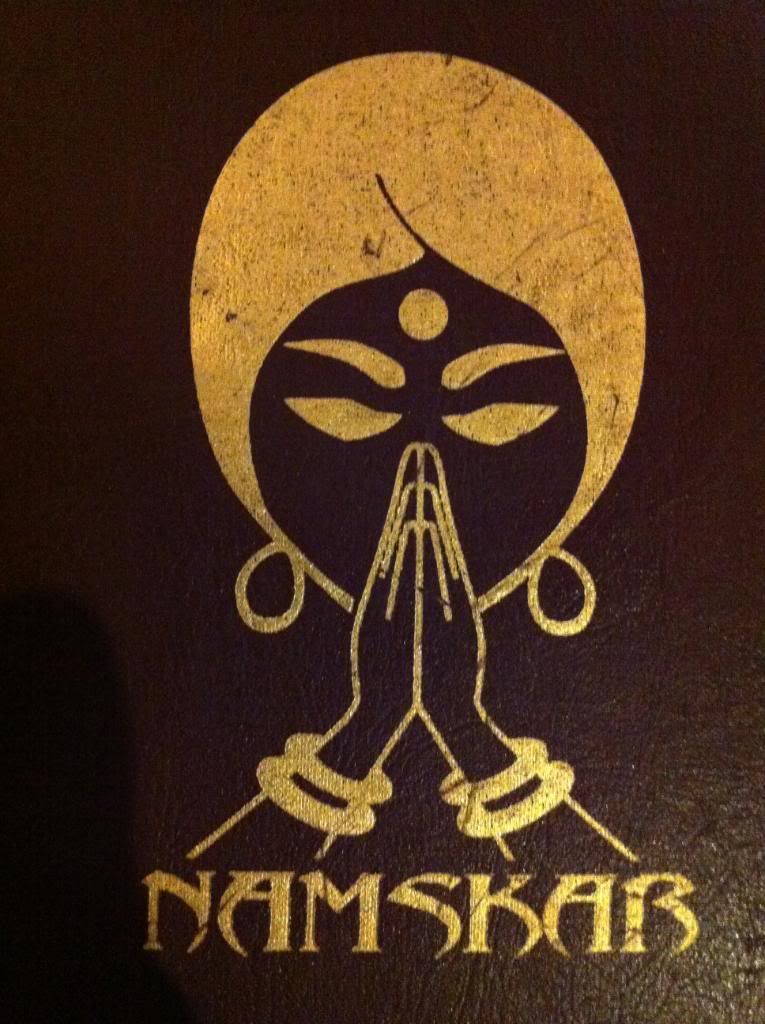 Finally, I get around to writing about our absolute favorite (and only) Indian restaurant
Namskar
. Alright, I'll admit, they are in desperate need of a new website, but look past the annoying intro, random lady reading items from the menu, and startling Indian music that starts playing on every page. This place is awesome. We started going there about a year ago I suppose, and it's been consistently delicious ever since. It's a relatively small place, but very clean, pretty, and quiet, with some Indian-style music playing in the background. The menu is quite large, they have a vegetarian selection, and even an Indo-Chinese menu. So the way it works is, you select a meat dish (we usually get one each) - it does not come with sides, it's just the meat. Then you select your rice (enough for 2 people), bread (2 large pieces per serving) and chutney, if you'd like. The meat dishes pretty much consist of sauce (however spicy you'd like it) and your choice of meat (lamb, chicken, beef, goat, or prawns). You really can't go wrong.