Here are some cooking sites I frequent for my cooking ventures.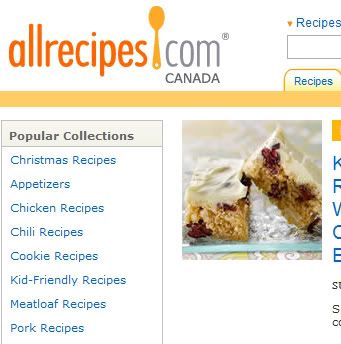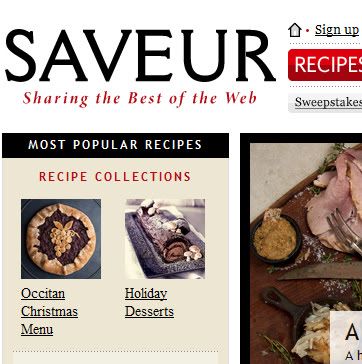 All Recipes
: this website is great! You can find great recipes for pretty much any type of ingredient. It has ratings, photos and reviews with helpful tips from users.
Saveur
: a magazine website, also has reviews, but not nearly as many as All Recipes. This website has many great savory recipes. You can search by ingredient, course, or cuisine. Pretty handy!
The Kitchn
: a collection of posts. It has recipes, tips, good questions (and answers), as well as sections other than cooking.