Who doesn't love pie? Everyone loves pie. And coconut. Also, cream. Just read the damn recipe!
Coconut Cream Pie
I used a deep 9 inch pie pan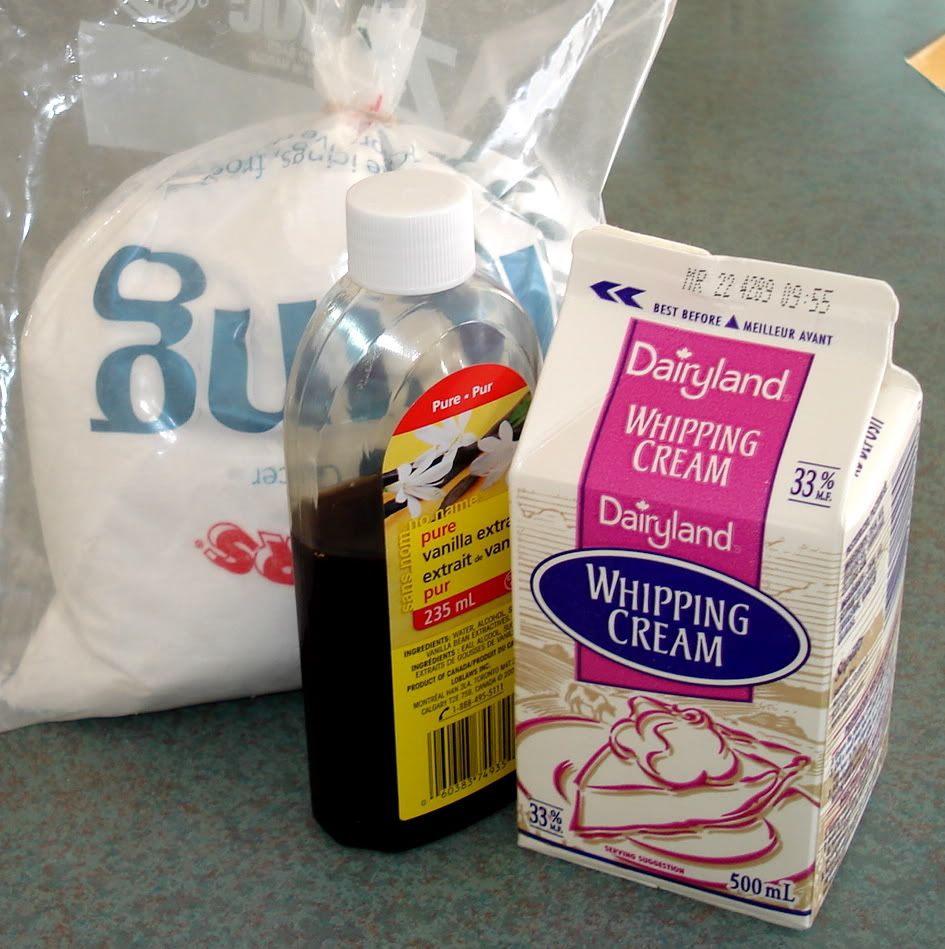 3 cups half-and-half (I used cream, you know, it's better that way)
2 eggs
3/4 cup white sugar
1/3 cup corn starch
1/4 teaspoon salt
1 cup flaked coconut, toasted (equal parts sweetened and unsweetened)
1 teaspoon vanilla extract
1 (9 inch) pie shell, baked
1 cup whipped cream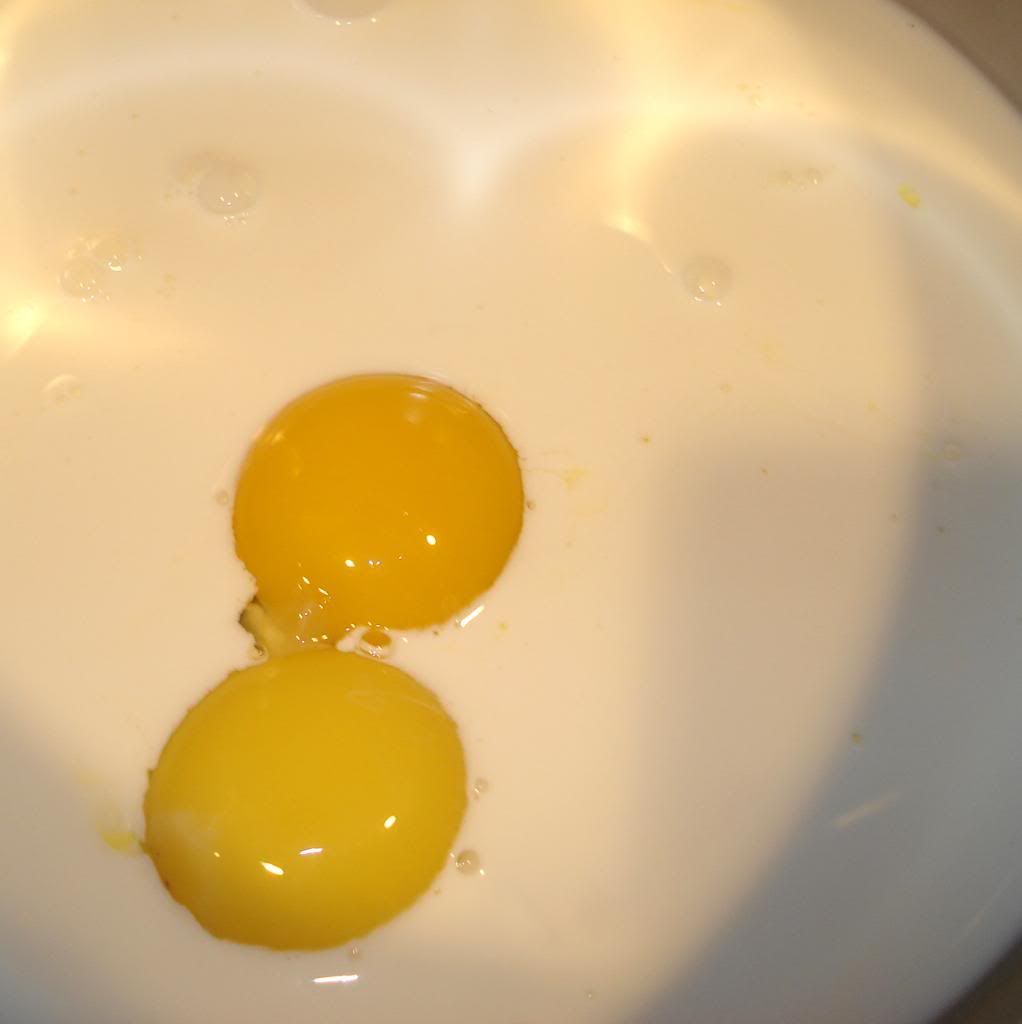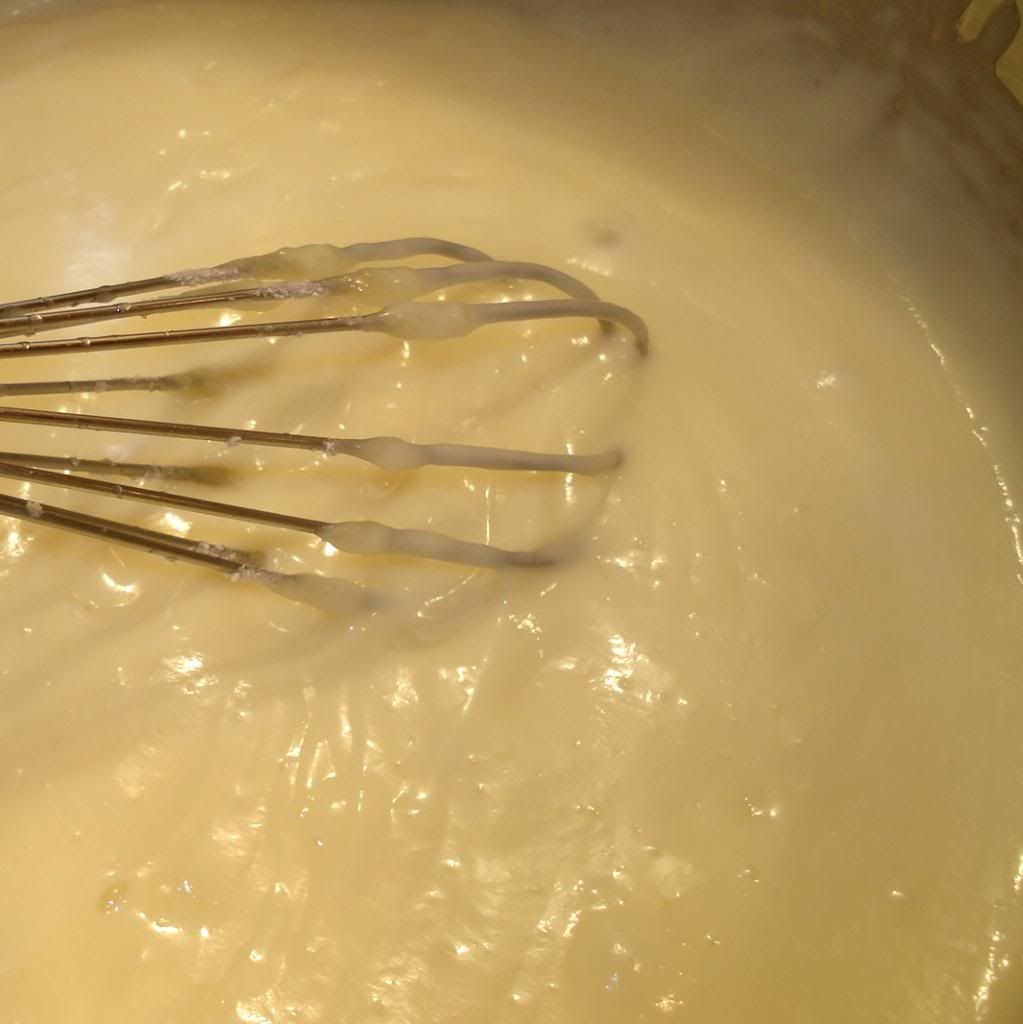 1. In a medium saucepan, combine half-and-half, eggs, sugar, flour and salt. Bring to a boil over low heat, stirring constantly. Remove from heat, and stir in 3/4 cup of the coconut and the vanilla extract. Pour into pie shell and chill 2 to 4 hours, or until firm.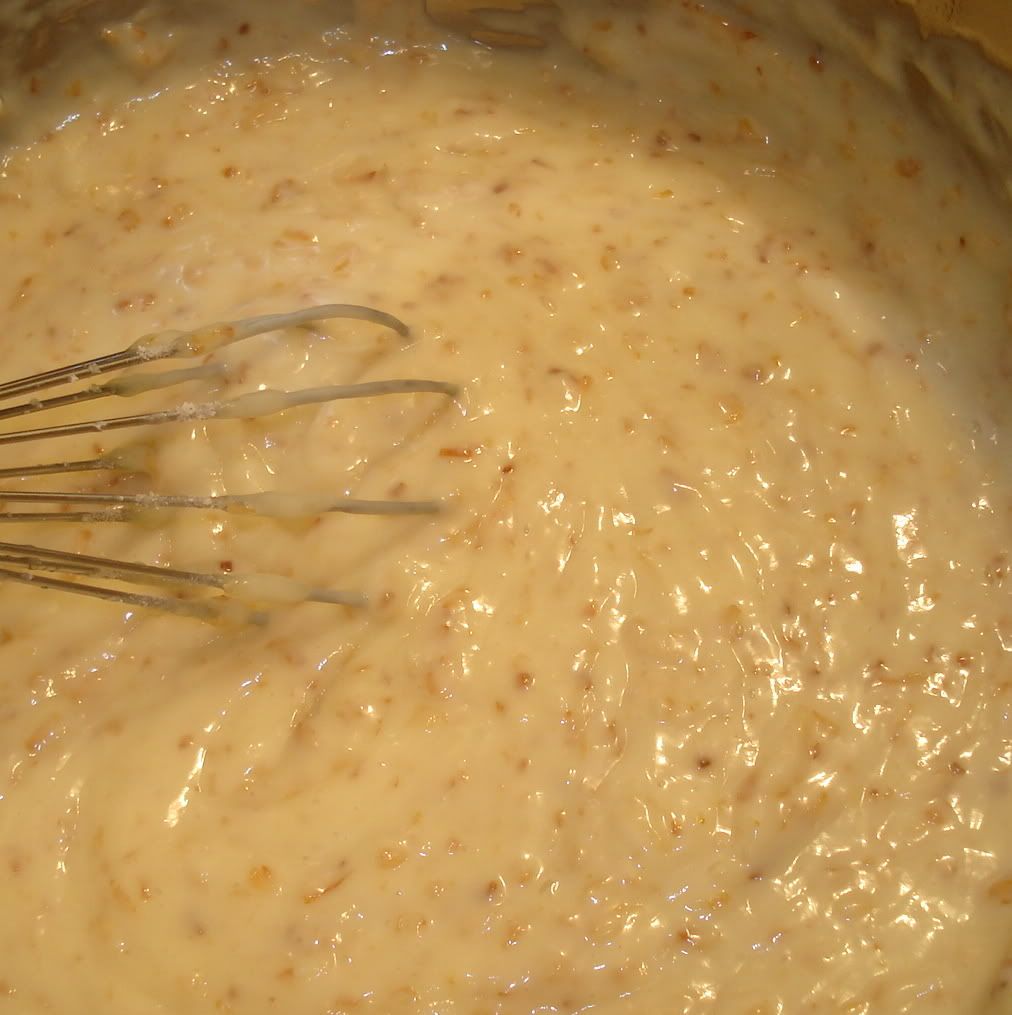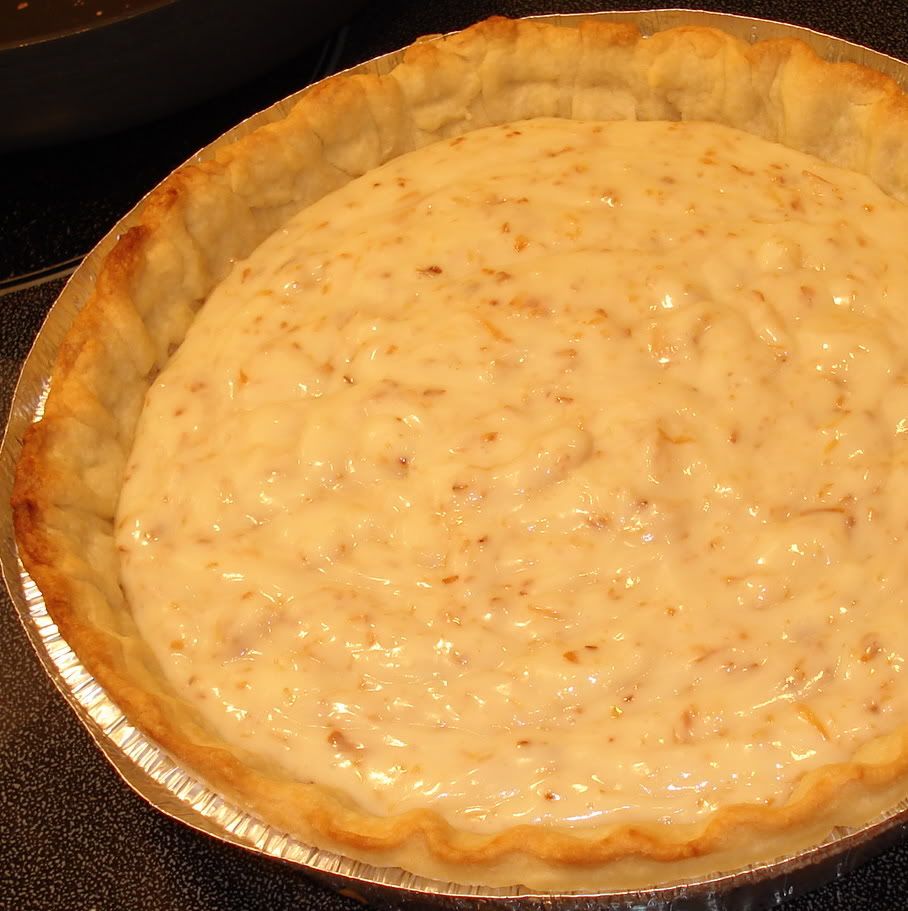 2. Top with whipped cream, and with remaining 1/4 cup of coconut.
To toast coconut:
Heat a skillet over medium heat, throw on coconut, and watch it brown stirring frequently. Watch closely or it'll burn!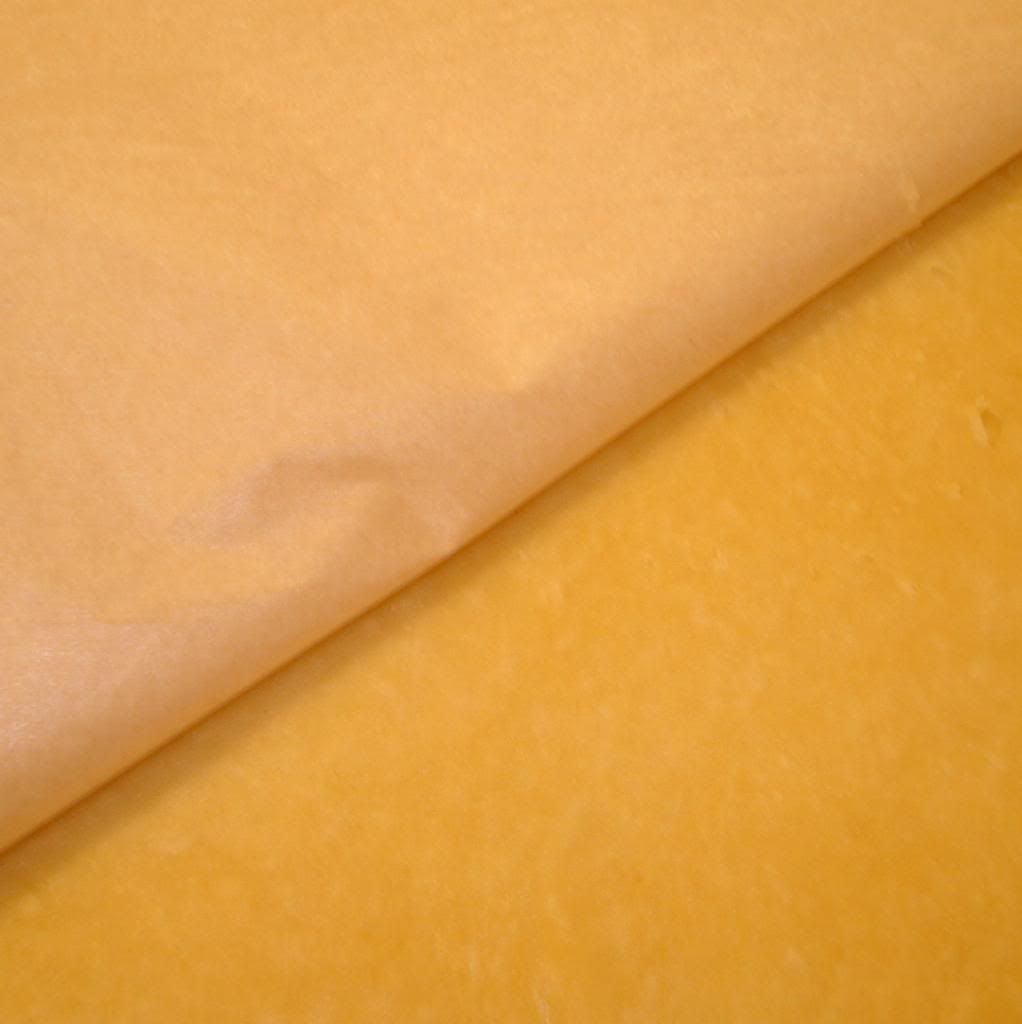 For crust:
I made the pie shell using
this
great crust recipe. I suppose you could cut the recipe in half since you're not gonna be putting a layer of crust over top. I blind-baked that mofo, and it was good to go. I don't think i got this blind-baking thing down yet, since the bottom of the shell wouldn't cook with the beans on top.. So I took them out. And baked some more. From what I understand, you put beans so that the bottom won't bubble (??), but I also poked a bunch of holes in the bottom of the crust with a fork, so that should have prevented that from happening already. I'll try with holes without beans next time. Oh, also, those are
dried
beans.
Notes:
The first time I made this, I used regular corn starch. Awesome idea! This time, I used ORGANIC corn starch. See, you'd think it'd be better, but it wasn't. I'm still unable to use this organic corn starch I bought properly. It clumps up when I mix it with liquids. Terrible. Anyways, I wouldn't recommend using organic corn starch. Or maybe use it if you know how to use it properly (and don't forget to tell me in the comments what the goddamn secret to it is). There was a suggestion to use 1 cup coconut cream and the rest half-and-half to make up 3 cups - I would definitely try that if you can find coconut cream.
So I brought this to Nick's family gathering, of course being super nervous that everyone is gonna hate it. Nobody hated it. In fact, it was a hit. Although it didn't fully set like last time, thanks to organic corn starch. Anyways, one of Nick's sisters-in-law told me that the last time she made coconut cream pie for her husband, they used fresh coconut. What a wonderful idea! Definitely doing that next time. Fresh coconut, non-organic corn starch... Sounds like heaven! Now I just need one of those coconut shredders I saw chef Morimoto use on Iron Chef Battle Coconut repeat that one time.
This recipe is super simple. Just make it. Buy a premade crust, if you're really lazy. Or short on time, whatever you wanna call it.
Take care,
Ksenia
Original Recipe:
All Recipes - Old Fashioned Coconut Cream Pie
Back to top